Entertainment is
Just the Beginning with
190 Channels & over 80,000 on-demand titles
Over 2,000 hours of DVR space to record your favorite shows
FREE Google Voice Remote & MORE!
ORDER DISH TV & RECEIVE A $100 PREPAID CARD
$100 Prepaid Card offer applies to qualifying DISH TV service (premium customer qualification only)
*All offers require credit qualification, 2-Year commitment with early termination fee and eAutoPay. Prices include Hopper Duo for qualifying customers. Hopper, Hopper w/Sling or Hopper 3 $5/mo. more. Upfront fees may apply based on credit qualification. Fees apply for additional TVs: Hopper $15/mo., Joey $5/mo., Super Joey $10/mo. DISH Voice Remote, Amazon Alexa devices and Google Assistant devices require Internet-connected Hopper, Joey, or Wally. Amazon Alexa and the Google Assistant not included with offer.
The best in satellite TV with a
DISH TV Package!
The best in satellite TV with a DISH TV Package!
DISH has the best tv packages for every TV lover's needs, with a selection of English and Latino packages that give customers the most in satellite or cable television entertainment at a greater value. With over 270 international channels in 28 languages, DISH has the widest selection of television for almost any nationality.
DISH also has feature-rich sports packages like NFL Network, MLB Extra Innings, NBA League Pass, NHL Center Ice, Outdoor Package, Willow Cricket, and Racetrack Television Network.
Exciting features, flexibility, TV package options and outstanding service… DISH really is the best value in TV!
It's not just about the sport.
You live, breathe and bleed for your team. At DISH, we get it. Enjoy our great selection of sports packages, leaving you sure to never miss the action. DISH provides your favorite sports networks on TV, including regional, specialty and international sports. With DISH Anywhere™, you can watch live events and all your favorite sports programming even when you're away from home.
The world's most powerful DVR… period.
The Hopper 3 was built to solve TV's biggest problems, like recording conflicts, watching multiple shows in primetime, or catching all the big games on at the same time. And with our included Google Voice Remote, finding your lost remote, accessing your content or discovering something new has never been easier!
The New Voice Remote with the Google Assistant
Enjoy the features of the Google Assistant with the convenience of the DISH Voice Remote you know and love. Easily access your favorite entertainment. Ask questions and see answers from Google on screen. Dim the lights and control other smart devices. Or even manage tasks by using your voice. Press the mic button on your remote to get started.
Add satellite Internet with
HughesNet®
HughesNet® Gen5 is faster than ever with 25 Mbps1 on every plan. Do all the things you want online- even faster! Give your kids an edge with super-fast connection that lets them learn online. Enjoy more video, music, and sharing photos. Download, surf, and email with the quickest speeds ever offered by America's #1 choice for satellite Internet.
*After 24 months, plans and equipment revert to the standard monthly fee. Certain geographical areas are not eligible to receive offer. Offer ends 1/6/21. Restrictions may apply. Offer void where prohibited.
1 The HughesNet Gen5 service plans are designed to deliver download speeds of 25 Mbps and upload speeds of 3 Mbps, but individual customers may experience different speeds at different times of the day. Speeds and uninterrupted use are not guaranteed and may vary based on a variety of factors including: the configuration of your computer, the number of concurrent users, network or Internet congestion, the capabilities and content of the websites you are accessing, network management practices as deemed necessary, and other factors. When you connect to the HughesNet service using Wi-Fi, your experience will vary based on your proximity to the Wi-Fi source and the strength of the signal.
We work with all the top providers.
Call today and see how much you can save!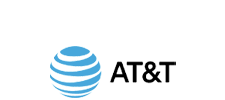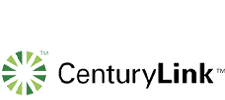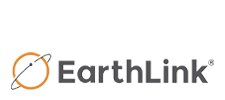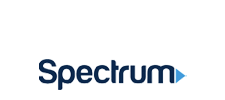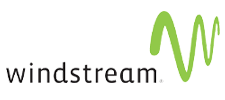 We work with all the top providers. Call today and see how much you can save!
From fiber-optic to satellite, and everything in between, we have options and speeds to satisfy your surfing bandwidth needs.
Stay tuned to all your favorites with robust television packages from all of the nation's top providers in digital entertainment.
With unlimited local and long distance calling plans, and feature-rich phone equipment, never be more than a call away.
$25 Gift Card: Courtesy of Bundle Your Home with activation. Must be requested through your Bundle Your Home Representative using offer code GIFT25 at time of purchase. You will receive a claim voucher within 3-4 weeks and the voucher must be returned within 60 days. Your gift card will arrive in approximately 6-8 weeks. If Bundle Your Home is unable to install your service, we will remove the charges, which should reflect on your statement within 10-14 business days.
Bundleyourhome.com is an affiliate of Infinity Sales Group, LLC
5201 Congress Avenue, Suite 150
Boca Raton, FL 33487
(561) 665-4310
Copyright © 2022 Bundle Your Home